Murphy's Refinishing
Furniture Repair • Hand Stripping • Door Dipping • Antique Restoration • Furniture Refinishing
Welcome to Murphy's Refinishing. My name is Bob Murphy. I began this company in 1989 shortly after graduating Salem State College and serving in the Massachusetts National Guard. I learned the craft by working for years with my father Harold Murphy. We are a company involved in the repair, restoration, stripping and refinishing of all types of fine quality furniture and antiques. We are located in Salem Massachusetts.
Pricing Info
Contact Us
We offer free quotes, pick-up and delivery
all over the North Shore, Greater Boston, and Central Massachusetts.
Why Refinish?
A furniture finish has two functions:
To protect the wood and
to enhance its appearance.
Without the protection of a finish, the wood surface becomes soiled, dull, and grayish looking. At times, the soil penetrates below the surface and never comes out, leaving dark blotches and rings. On woods like walnut, mahogany, and cherry, a finish really shows off the contrasting rich wood grains.
Hand Stripping
The old finish is taken off with remover that is safe for fine furniture. Solvents are used to clean-up the remover residue. Stripping an old finish from furniture or trim is almost like finding buried treasure. The whole process is done by hand. A good stripping job can transform a yard-sale bargain or restore an antique to its original glory.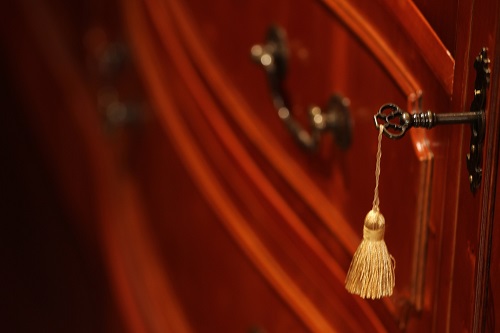 Contact us for more information
Call us at 978-745-9612 to learn how we can help with your project!
Color and Sheen
The piece may be refinished as close to its original color as possible, or choose a complete color change. If you have a color sample, we can match that; or, select from one of our samples and we'll advise you of the possibilities based upon the color of your piece.
The finish is sprayed on, allowing it to dry smooth and clear. Its hardness is a kitchen cabinet grade, satin sheen. Matte or a higher gloss sheen is available, delivering the appearance you want.
Paint
You can have indoor furniture painted your choice of colors; we provide precise color matching. We use colored lacquer for it's smoothness, hardness, and quick drying. A secondary color or two can be added on top for a multitude of effects. After the final color is applied, the piece is clear-coated for maximum protection. For iron patio pieces, sand blasting is used to remove old paint and rust; then,it's primed and painted with automotive enamel for durability.
Stop by and see our work in progress
Come by our shop or contact us anytime with questions and inquiries. Hope to see you soon.
978-745-9612 – bm@murphysrefinishing.com
Learn More

"Absolutely fantastic"
Absolutely fantastic company! I could not have been happier. Incredible service, pick up delivery the bill didn't change the craftsmanship and care was impeccable! I think you so very much for your talented services!
– Mary Hughes

"High quality craftsmanship"
Bob did a beautiful job on my two pieces. I would recommend him without reservation for his high quality craftsmanship and great customer service ethic.
– Joyce Maroney

"Beyond pleased"
Bob was great work to with. He refinished our antique workbench and gave it brand new life, even matching a particular finish style on a sample piece. We were beyond pleased with the outcome and couldn't have been happier.
– Nerissa Parisi Hill

"A joy to work with"
Bob Murphy is a joy to work with and his work on a folk art table with reverse painted glass top and folk art bed head board—is remarkable. Both pieces from Cheshire, CT. Many thanks Bob!
– Ingrid Allex Fox
Additional Reviews and Testimonials on Facebook & Yelp