Company Profile
Specializing in the repair, restoration, stripping and refinishing of all types of fine quality furniture and antiques
Welcome to Murphy's Refinishing.
My name is Bob Murphy. I began this company in 1989 shortly after graduating Salem State College and serving the Massachusetts National Guard. I learned the craft by working for years with my father Harold Murphy. We are a company involved in the repair, restoration, stripping and refinishing of all types of fine quality furniture and antiques. We are located in Salem Massachusetts.
We offer free quotes, pick-up and delivery all over the North shore, Greater Boston, and Central Massachusetts areas.
The focus of our work is on maintaining and restoring the look and artistic value of our clients fine items. As well as the actual and antique values and integrity. To do so we utilize the finest traditions of quality and hand craftsmanship available, we do so with all environmentally safe products. We have by far the most experience with Environentally Safe and water base products than anyone in New England. Our products are highly durable and can achieve any look and feel from hand rubbed oil to high gloss lacquer and faux finishes.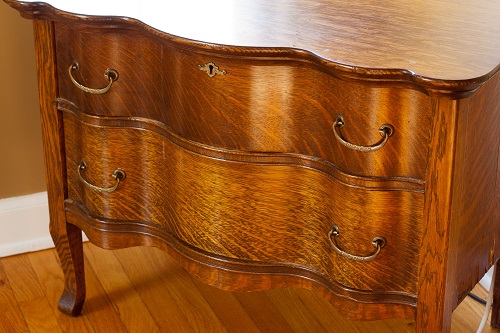 How Can We Help You?
Learn more about how Murphy's Refinishing can help repair, restore, strip and refinish all types of fine quality furniture and antiques.
Call us at 978-745-9612
Every step in the total process-from the stripping to the final finish-is done by hand. Our company, Murphy's Refinishing, has over twenty years experience in the field of antique refinishing and restoration. The skills the company has acquired have been obtained through hands-on experience under the guidance of Bob Murphy and his staff of various local craftsmen and experts.
The technical aspects of restoration involves the use of precious woods and products treated in a way as to preserve their antique value. Every step of our refinishing and restoration process is done in such a way as to preserve the original colors and tonalities of the wood. Every effort is made to ensure the warmth of your furniture. Our finishing is done using only the finest products.
Although the primary focus of Murphy's Refinishing is on fine antique furniture–We are proud to offer the refinishing or repair your new or pre-owned furniture as an additional service. Murphy's Refinishing also offers free estimates on your fine furniture.
You can come on by and see our work in progress or stop by anytime with questions and inquiries. Hope to see you soon.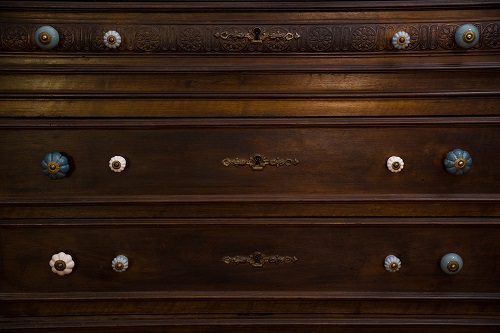 "Absolutely fantastic"
Absolutely fantastic company! I could not have been happier. Incredible service, pick up delivery the bill didn't change the craftsmanship and care was impeccable! I think you so very much for your talented services!
– Mary Hughes

"High quality craftsmanship"
Bob did a beautiful job on my two pieces. I would recommend him without reservation for his high quality craftsmanship and great customer service ethic.
– Joyce Maroney

"Beyond pleased"
Bob was great work to with. He refinished our antique workbench and gave it brand new life, even matching a particular finish style on a sample piece. We were beyond pleased with the outcome and couldn't have been happier.
– Nerissa Parisi Hill

"A joy to work with"
Bob Murphy is a joy to work with and his work on a folk art table with reverse painted glass top and folk art bed head board—is remarkable. Both pieces from Cheshire, CT. Many thanks Bob!
– Ingrid Allex Fox
Additional Reviews and Testimonials on Facebook & Yelp